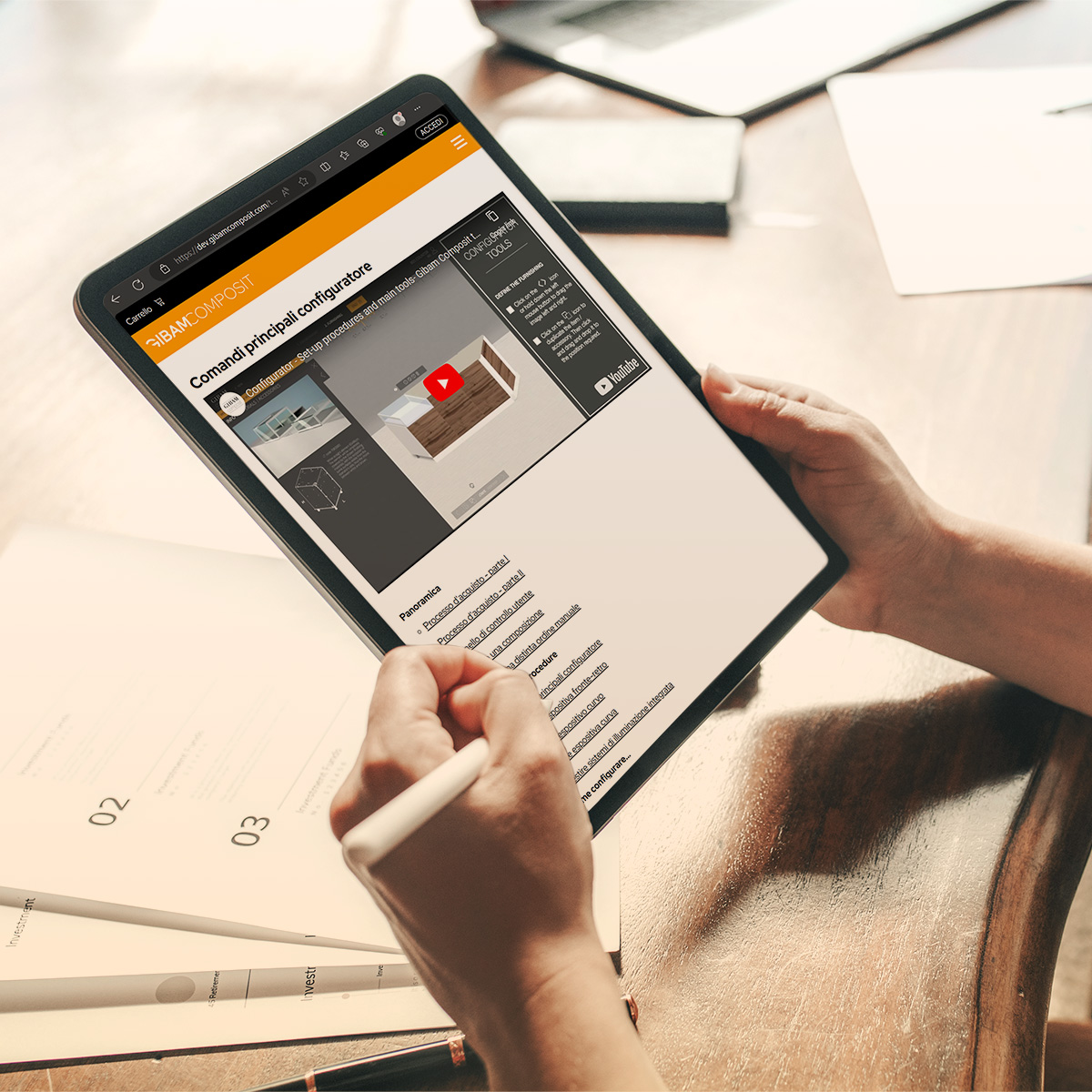 Our Philosophy
We have developed a new way of working, one that enables you to optimise your time and enhance your profitability while maintaining the quality of your service. The design and quality of Gibam products are achieved through a system that follows a precise and punctual process, spanning quotation to installation and maintenance. Your Personal Dashboard allows you to monitor your projects, baskets, and orders any time. With everything at your fingertips, you maintain constant control. Our Customer Care team is always available for further assistance and clarifications.
Our Values
CREATIVITY
Leveraging Gibam's product range in conjunction with our design tools enables you to effortlessly select the right product without making compositional errors.
SIMPLICITY
The simplicity of our furniture lines and design tools enables you to keep pace with the speed of your ideas.
ORDER
The establishment of a well-structured flow for different work phases allows you to oversee projects, quotes, and shopping baskets from your Personal Dashboard.
SAVINGS
Using the Gibam Composit ecosystem saves you time by improving your profitability without compromising service quality.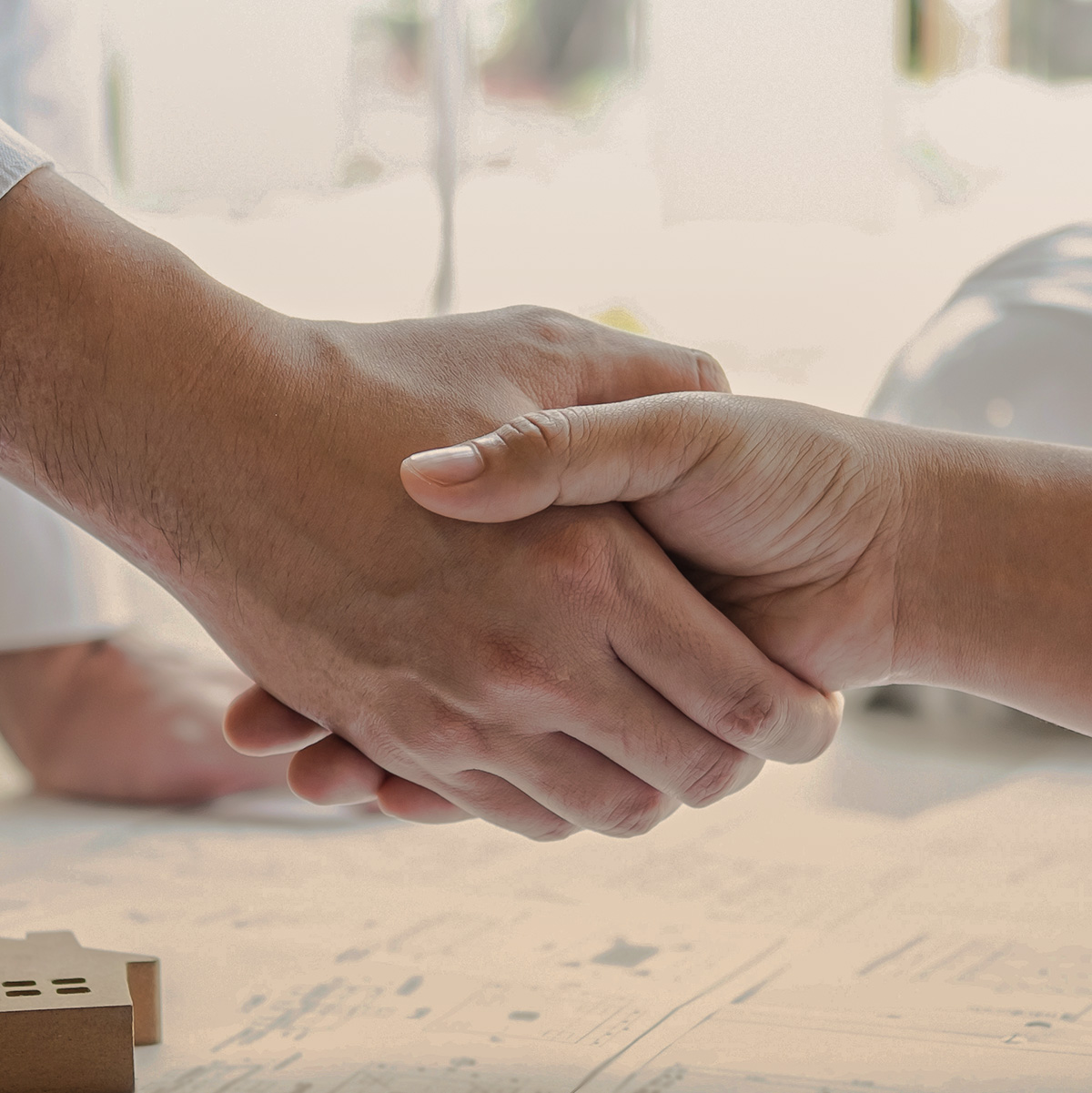 Purchase Conditions
"The Fidelity Programme embodies the philosophy of offering sales conditions that aren't bound by time but rather reflect the quantity and frequency of your orders". This approach underscores our purchase terms for customers. The system is designed to award order frequency through Gibam Composit. It goes beyond a standard discount, encompassing an array of additional discounts upon order finalisation. Among these is the "volume discount," which acknowledges the basket's total value at the time of order fulfilment. For more information on this topic, visit our Help Centre or write to us via the live chat at the bottom of the page. Alternatively, you can sign up for Gibam Composit now.
BECOME A MEMBER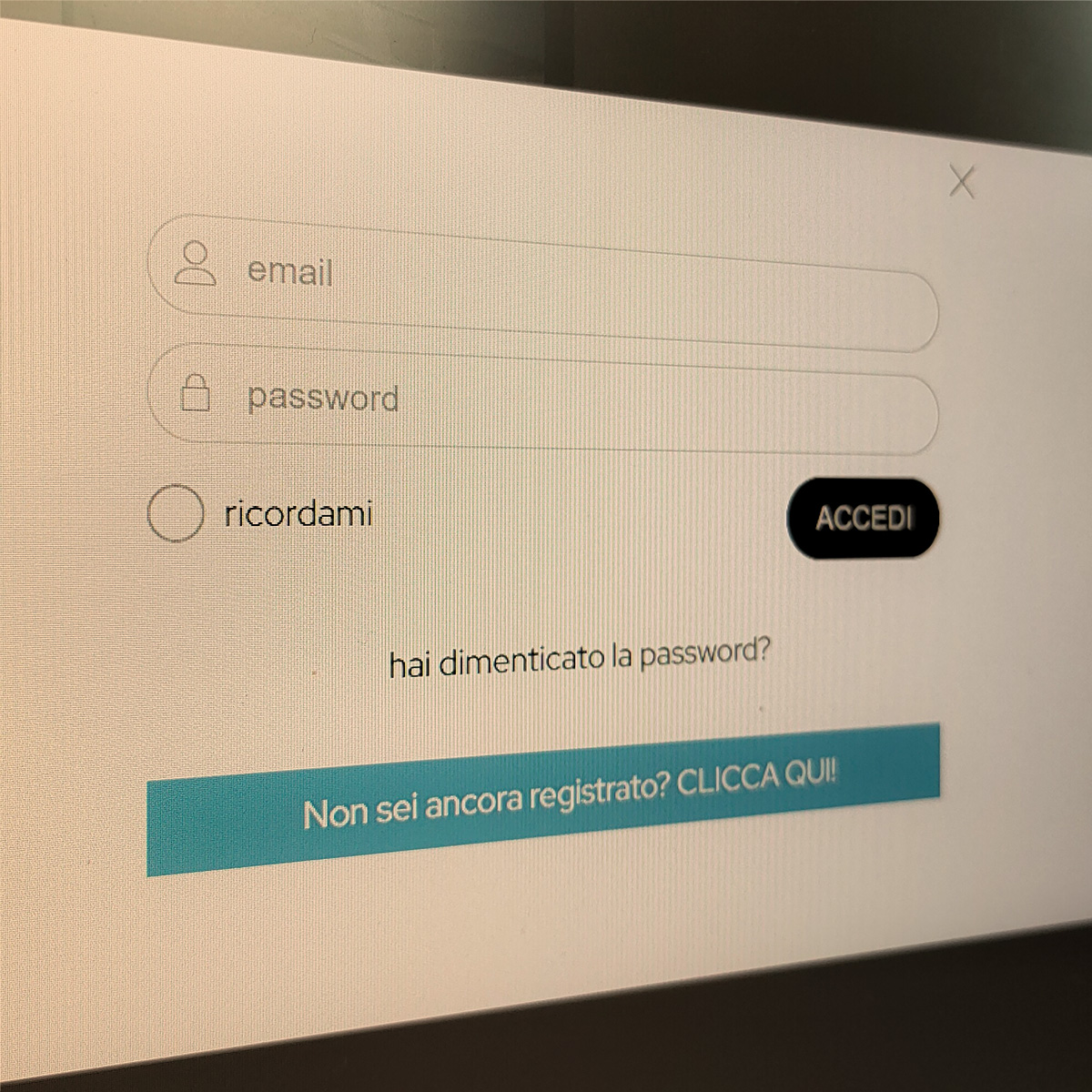 Your Personal Dashboard
Your Personal Dashboard serves as your dedicated virtual space, meticulously organising every step from quotation to installation and maintenance. Everything in order. Everything under control. Within this space, you'll find an archive of all configurations devised in the configurator, generated quotes, processed orders, and status updates. Additionally, your Personal Dashboard is where you can submit requests for quotations on "special' elements", i.e., those that deviate from our standard lines.
JOIN GIBAM COMPOSIT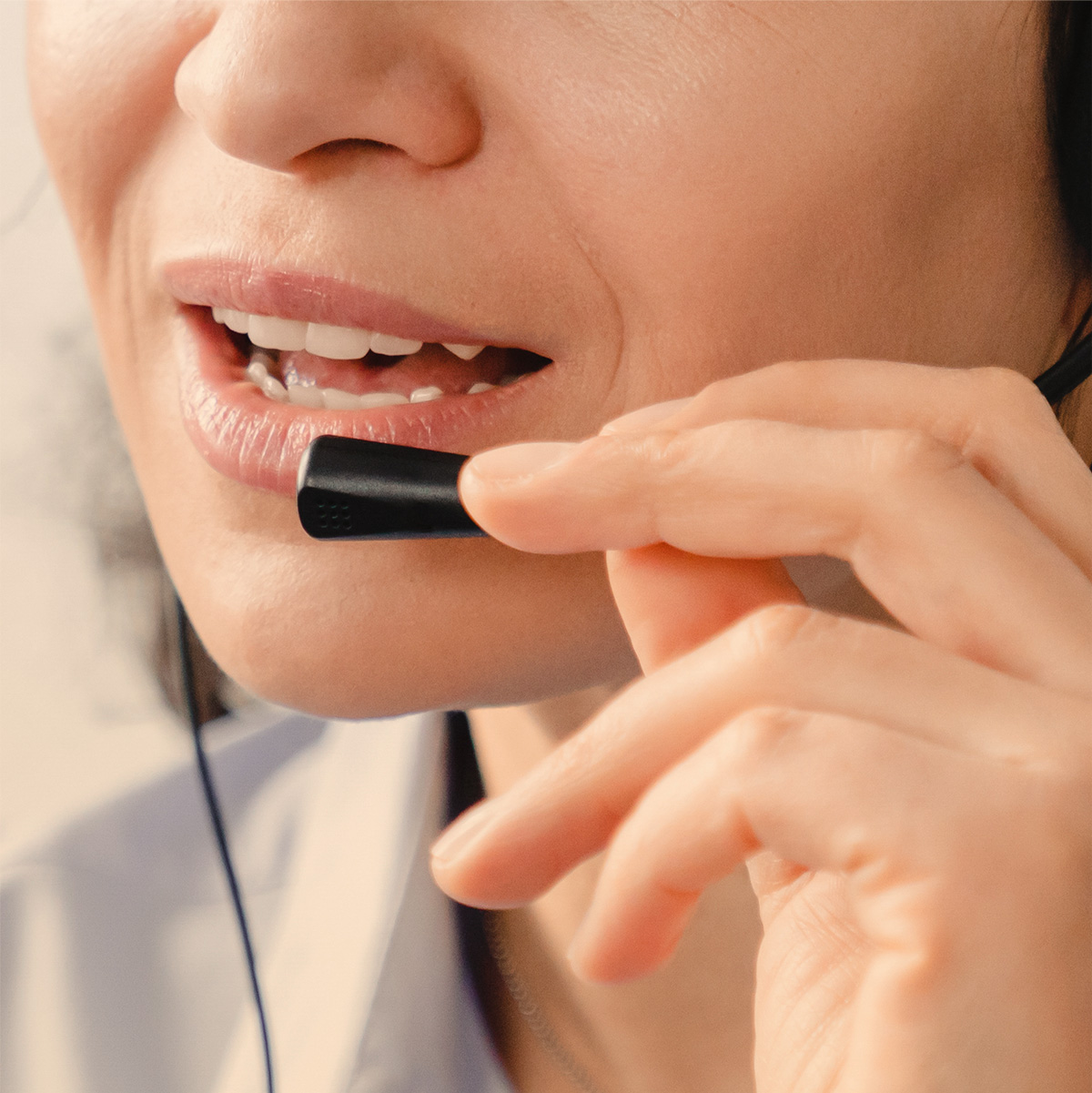 Our Customer Care Team
Our Customer Care team is available to assist you at all stages of the process, from design to order fulfilment. We offer advisory assistance during the initial stages, and continue to support you as required in product usage, the ordering process, and post-production steps. Our Customer Service Centre houses a wealth of answers addressing product inquiries, the purchasing procedure, and post-sales aspects such as installation, warranties, and potential complaints. To request assistance, simply create a support ticket any time through the live chat located at the bottom of the page, through the contact form, or by reaching out via WhatsApp at +39 345 6887428.
VISIT CUSTOMER CARE
Who can benefit from Gibam Composit?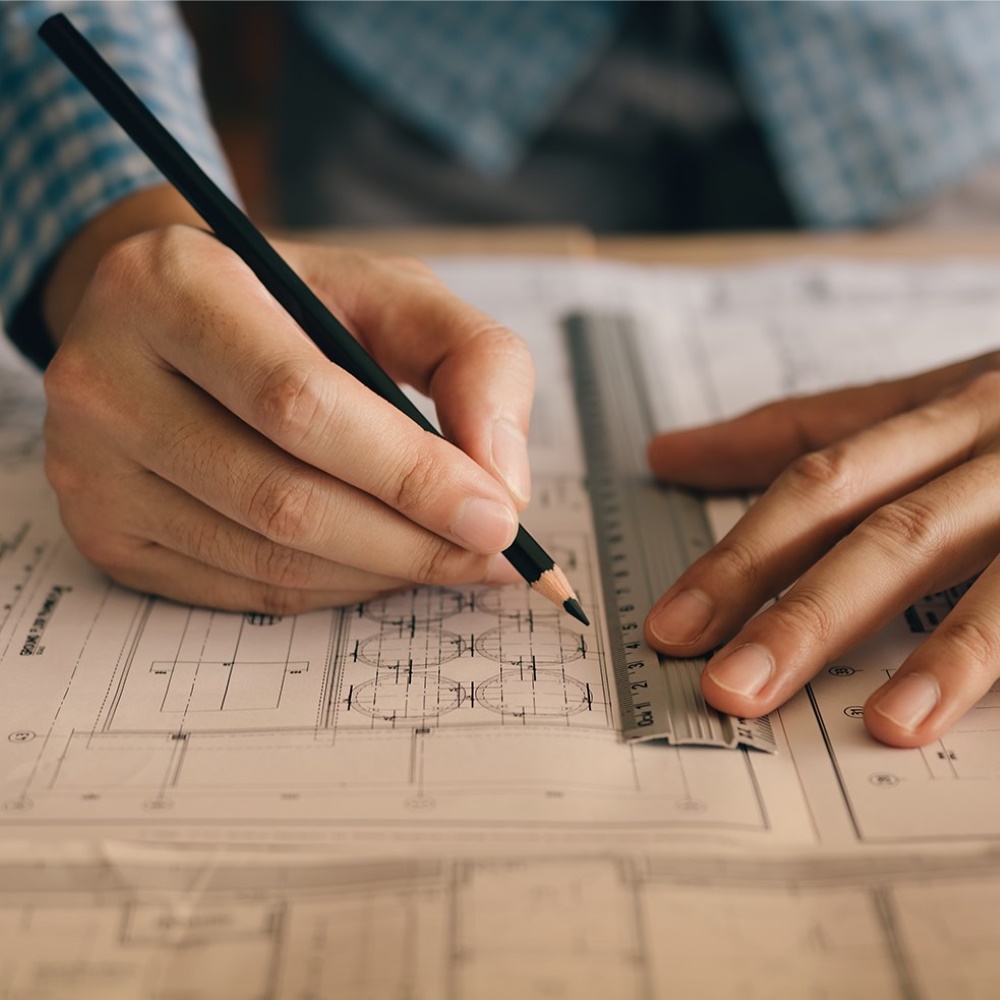 Architects, designers, and interior designers
Provide your customers with a comprehensive design service through the resale of Gibam products.
DESIGNER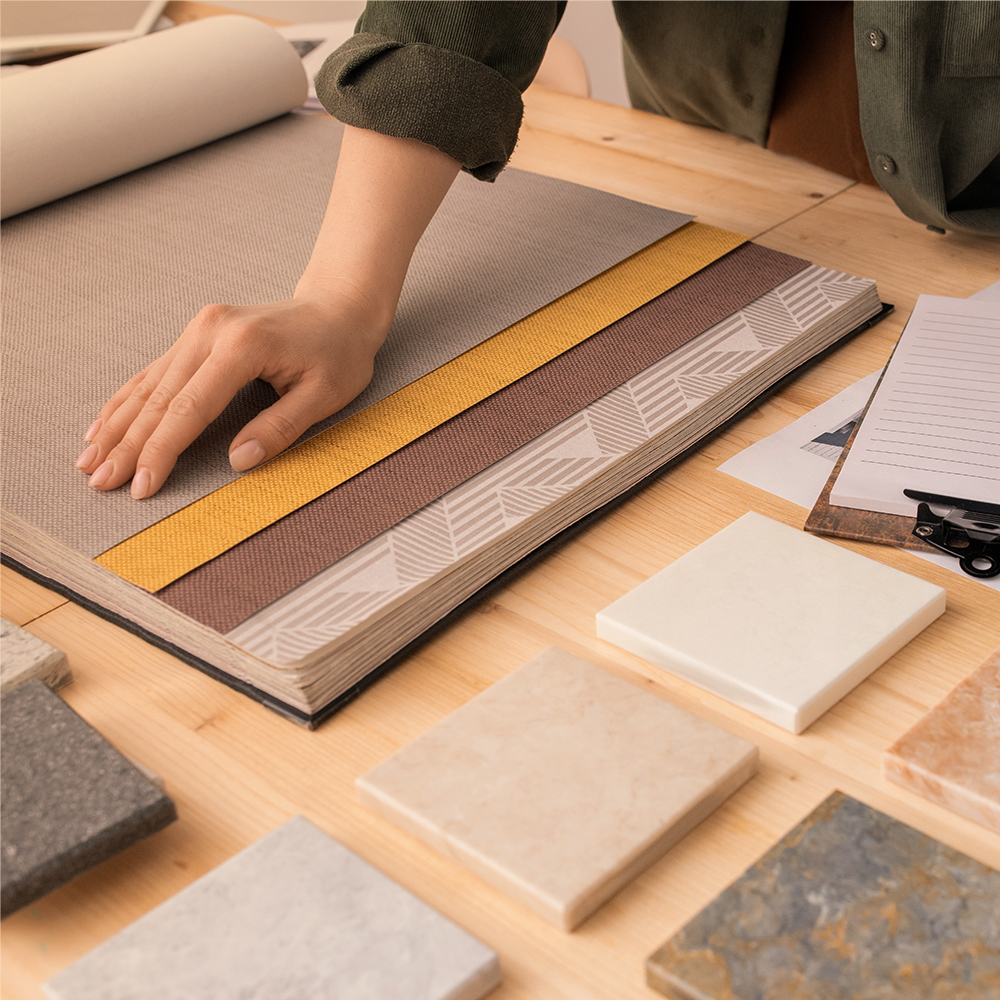 Designers and sales agents
Collaborate seamlessly in promoting and advising on Gibam purchases.
ADVISOR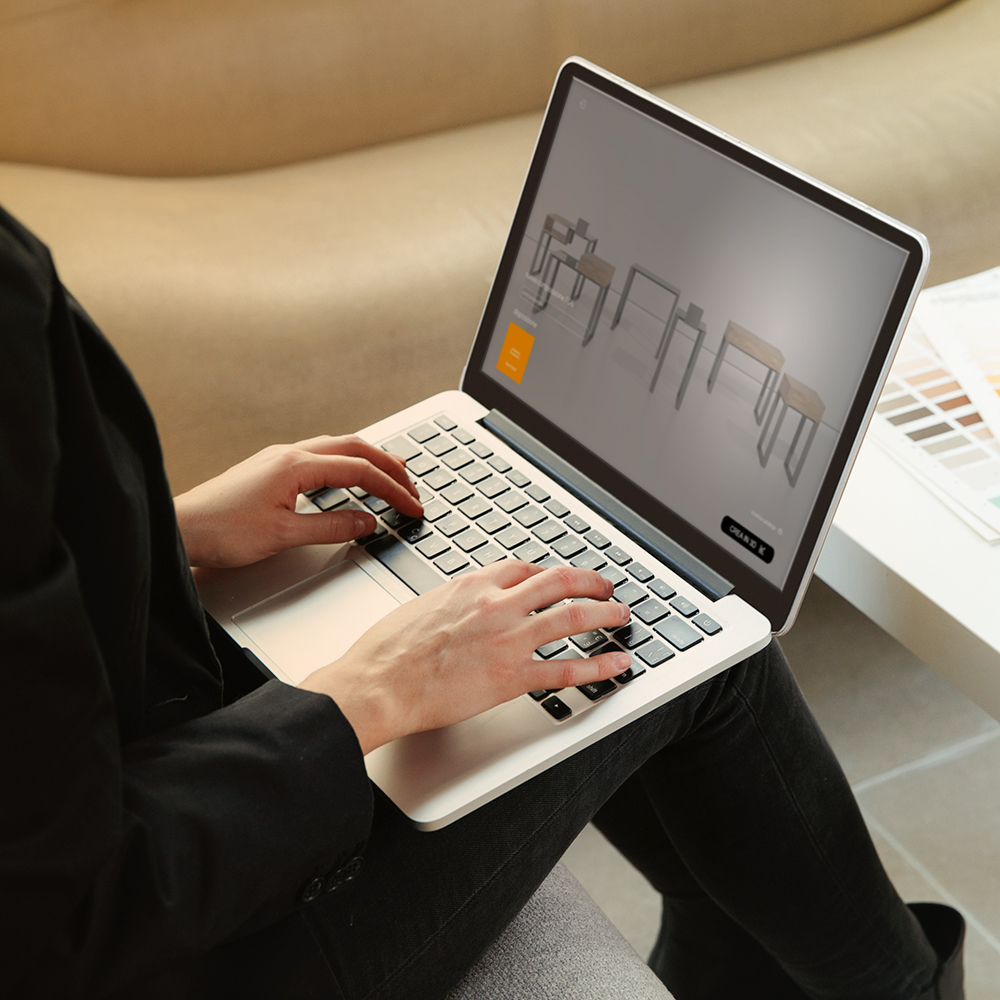 Retailers and hotel owners
If you need to outfit your shop or hotel, visit our Partners page and contact your nearest distributor.
CLIENT
Want to Know More About Gibam's Product Ranges?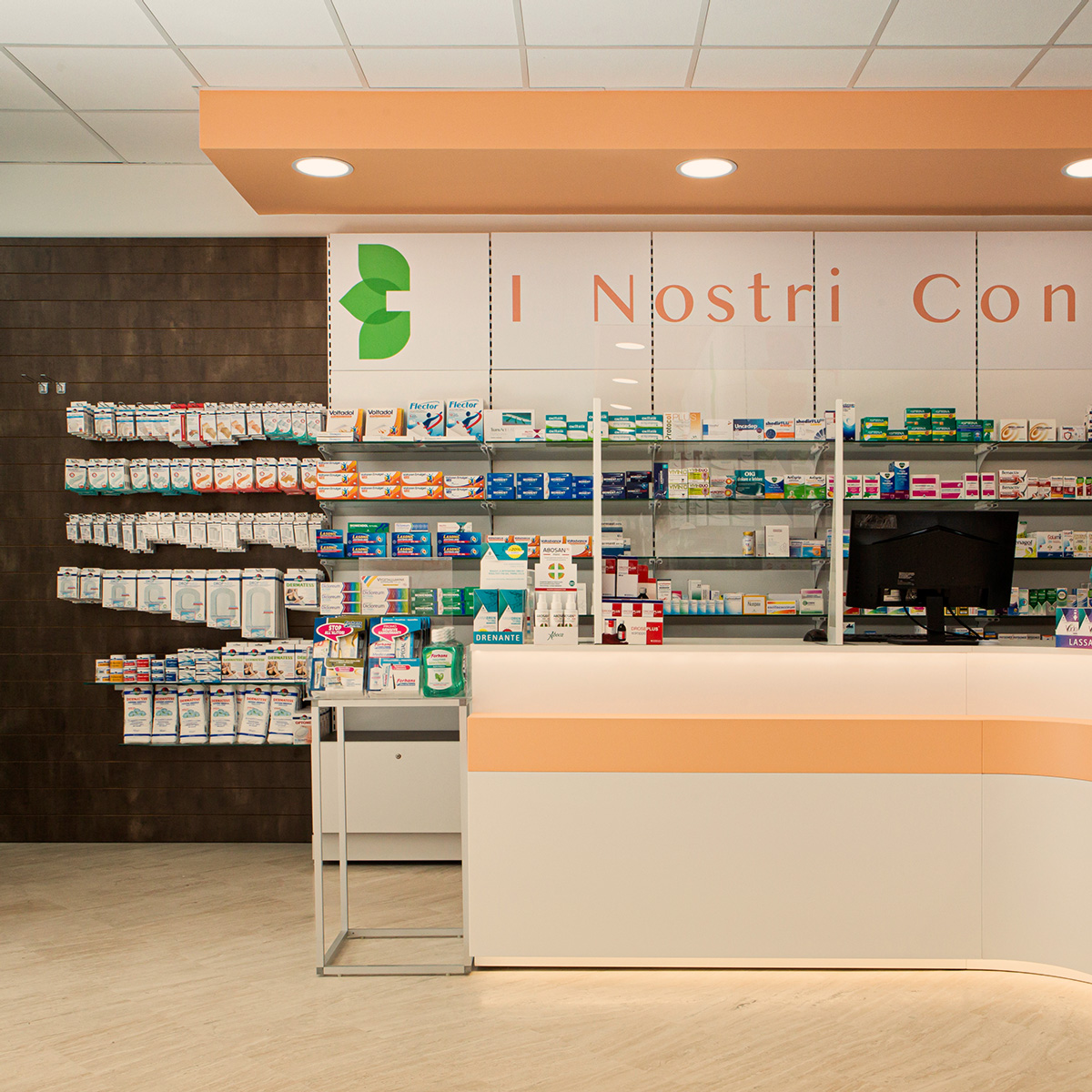 Furniture Lines for Retail
For half a century, we've collaborated with retailers, design experts, and shopfitting professionals. Our partnerships help designers and clients to reach crucial goals and planned outcomes, ultimately elevating brands on a global scale. We've created over twenty modular furniture collections designed for both food and non-food sectors in the shopfitting industry. These are available to professionals and interior designers in the field.
VISIT THE GIBAM RETAIL WEBSITE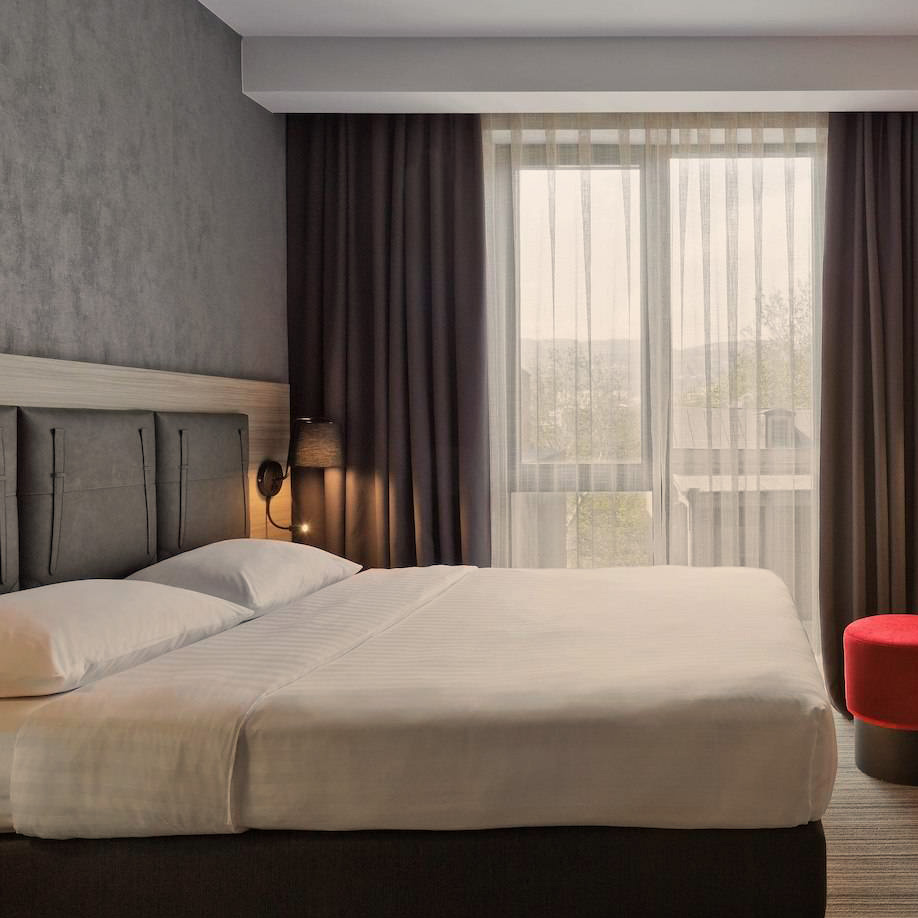 Furniture Lines for Hospitality
Within the realm of hospitality, our objective is to enrich the guest experience through unique engagement possibilities. Our focus lies in crafting intricate projects that seamlessly blend style, technology, and comfort, all while adhering to time and budget constraints. We've designed XX modular furniture collections catered specifically to furnishing hotels, bed and breakfasts, and guest houses.
VISIT THE GIBAM HOSPITALITY WEBSITE
I've signed up. What happens next?
Once you have filled out the Registration form, our team will review and validate your request within a maximum of 24 hours.
You will receive a confirmation e-mail containing information about your profile and sales terms.
Navigate to your Personal Dashboard: view item prices and start using our design and ordering tools.
Our team will be in touch to schedule a day and time for your welcome call.
You will receive a ToolBox containing catalogues and a sample book of our standard colours and materials.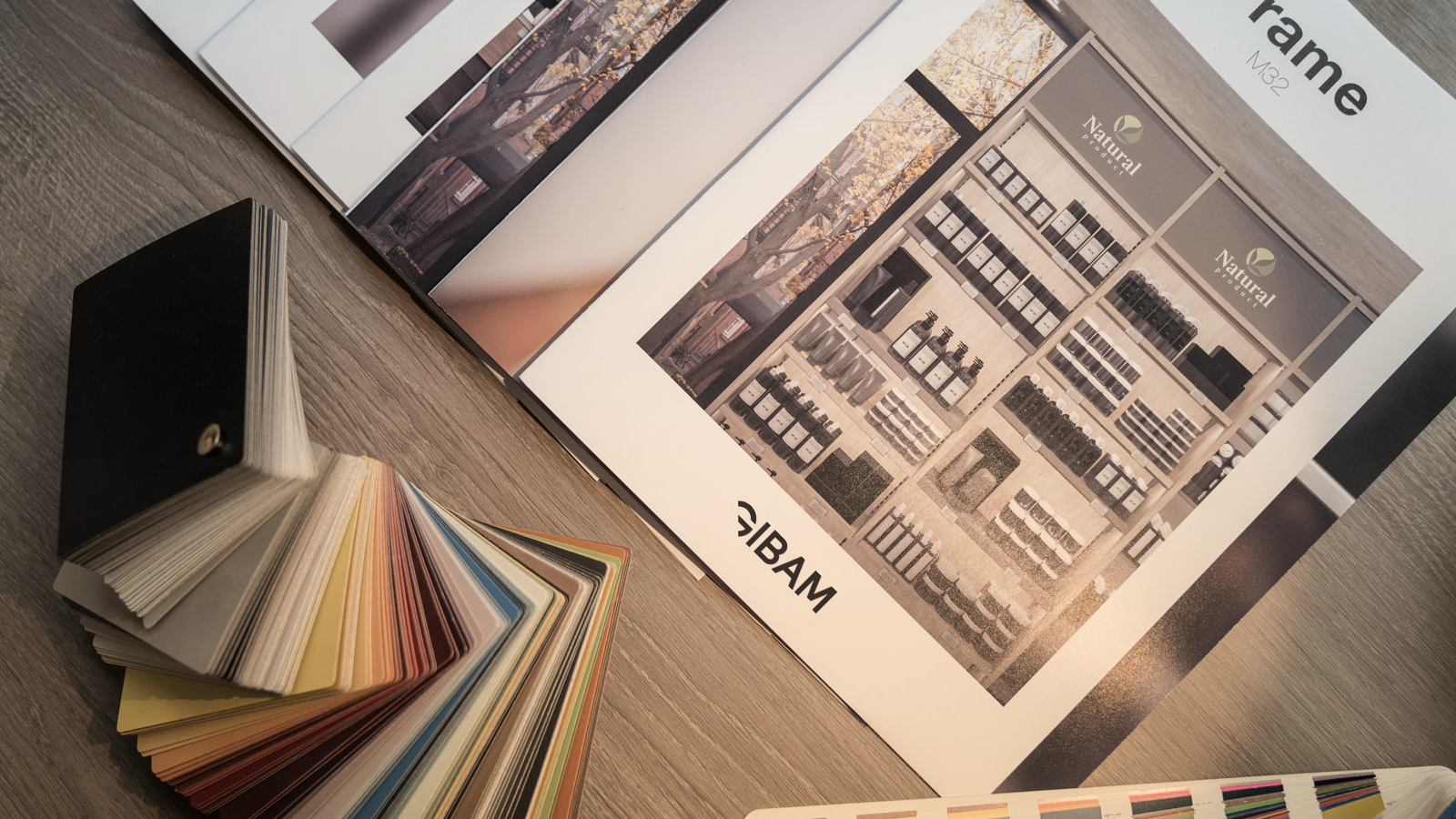 The ToolBox
Sign up for access to our ToolBox, a repository comprising technical product line catalogues, a material and colour chart, and a compilation of our prime achievements.
JOIN GIBAM COMPOSIT