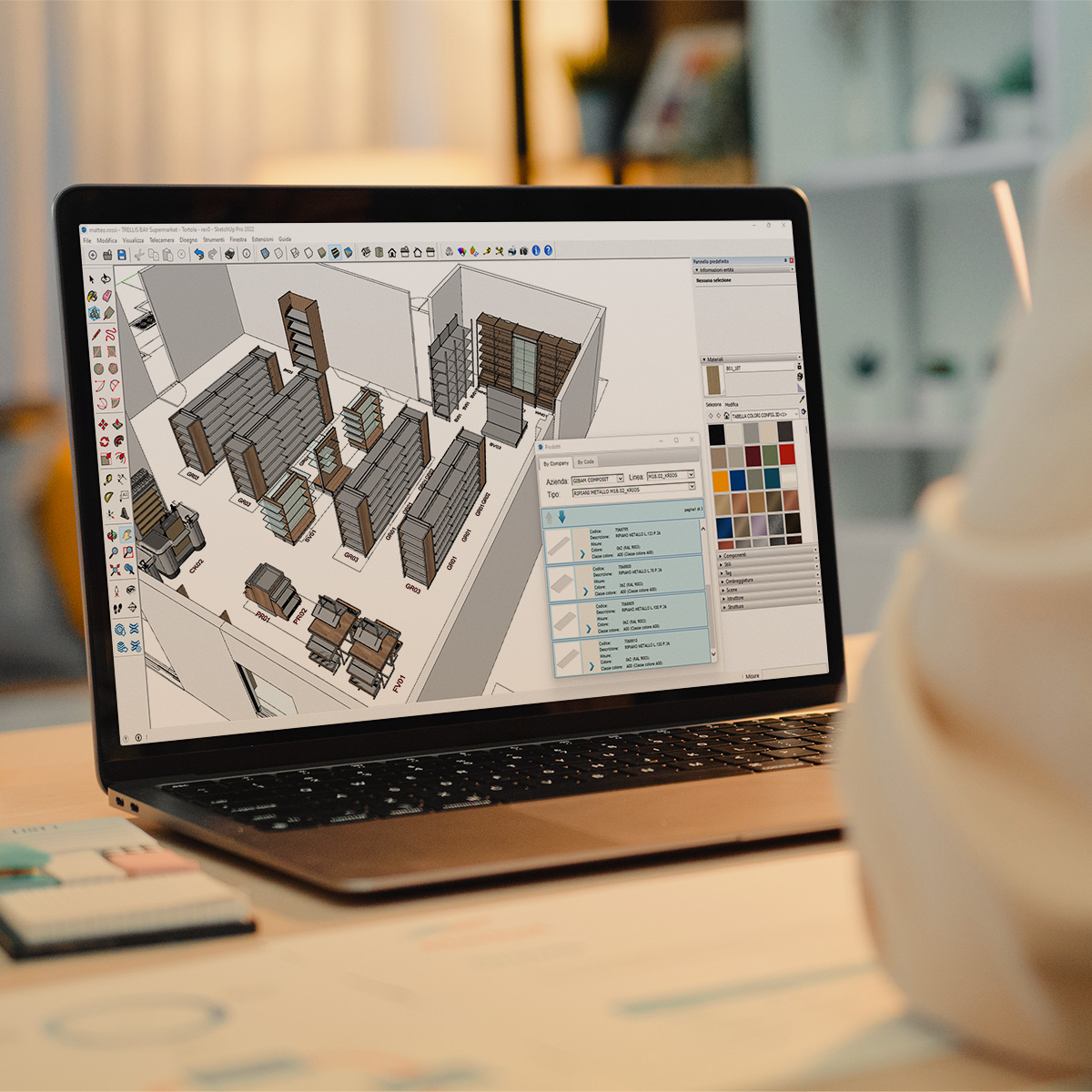 Our Tools
Our objective is to equip you with tools that optimise your time, enhancing profitability while maintaining service quality. To achieve this, we've developed several design and procurement methods tailored to various requirements. These include the SketchWork® application, which enables intricate project development by harnessing the SketchUp© ecosystem benefits; the Configurator, which offers step-by-step guidance on element construction; and the shopping page, which facilitates the acquisition of pre-built furniture compositions through our online shop. Regardless of your needs, our video tutorials provide comprehensive guidance throughout the design and purchasing processes.
A Tool for Every Need
The Configurator
Construct your project effortlessly using our online Configurator, a guiding tool that walks you through each step of the creation process. Save your designs on your Personal Dashboard, view a list of items and the corresponding quote, and complete your order while enjoying advantageous sales terms.
SketchWork® Application
Create your 3D project using the SketchUp® application, which contains our product library. Upload your project to your Personal Dashboard and the platform will automatically generate a quote. Finally, finalise your order and make the most of your competitive sales terms.
Codelist orders
On your Personal Dashboard, you can manually input the codes of the compositions or products that catch your interest. This way, you can keep a constant eye on your budget. Simply pop the products into your shopping basket and then proceed to finalise your order, making the most of the sales terms available to you.
E-Commerce Model
Access product compositions in the shopping area. Select your preferred size and material combination, add the products to your shopping basket, and then finalise your order. This way, you'll be able to take full advantage of our beneficial sales terms.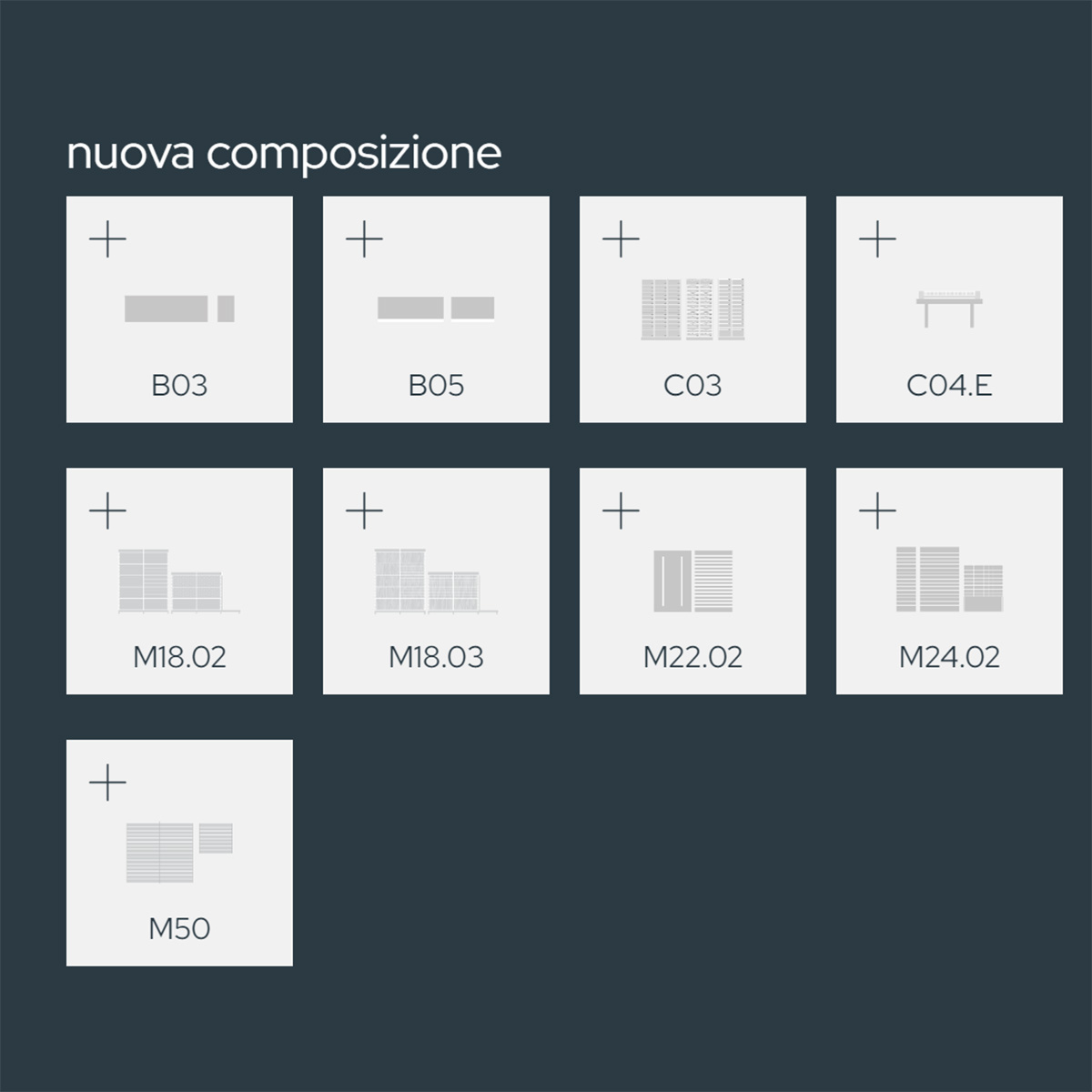 Compositions or Products?
All of our product lines are modular and consist of units referred to as "products". If you're already well-acquainted with our products, you can explore your creativity to the fullest using tools like our online configurator, the SketchWork® application, and the codelist orders creation tool. On the flip side, if you're aiming for a more streamlined and efficient process, you also have the option of relying on our pre-defined "compositions", which are pre-assembled sets of products found in the shopping section. The only decision you need to make in this case is your preferred material combination. After that, simply add the product to your basket and complete the order.
BUY NOW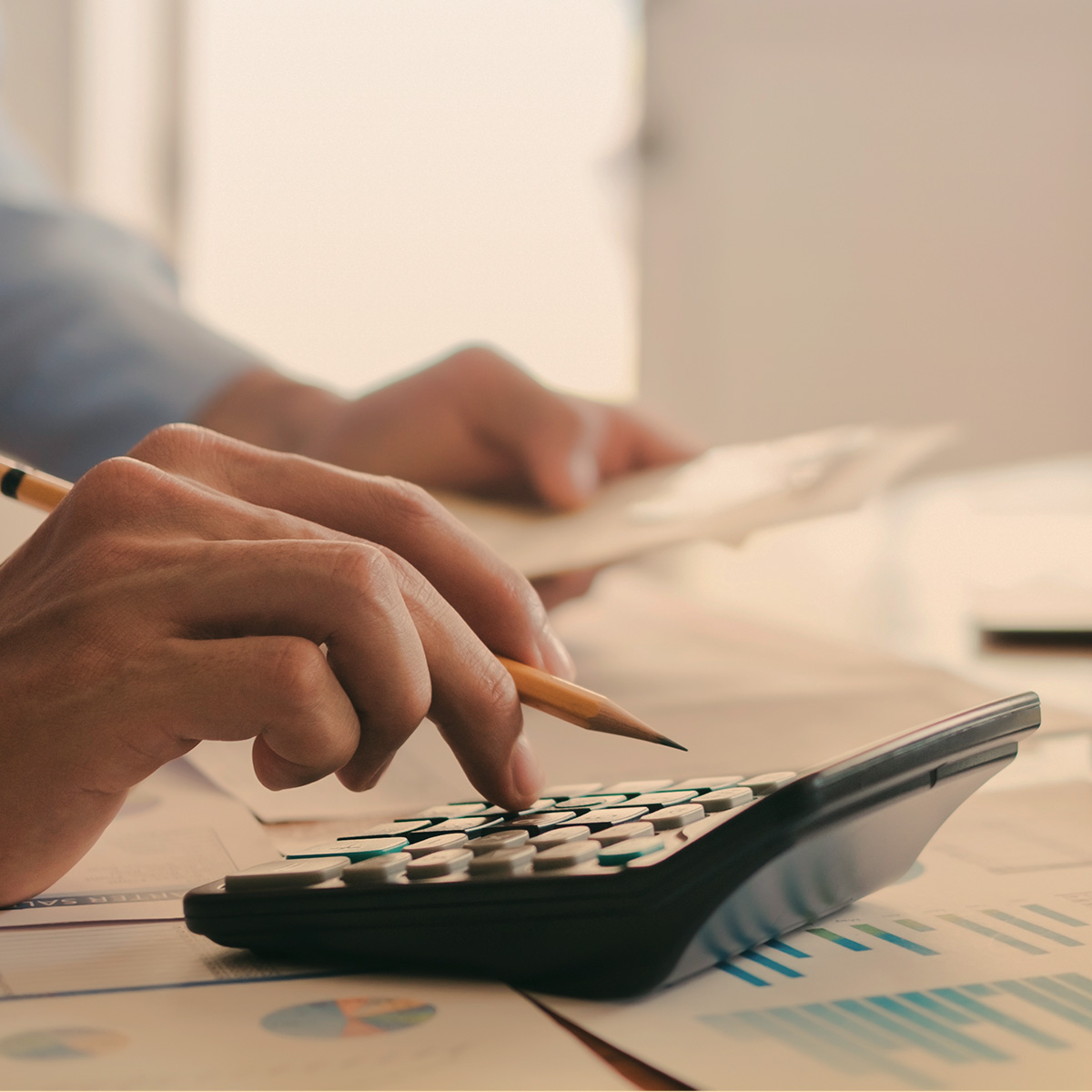 Always Putting Budgets First
Creating something beautiful with limited resources is undoubtedly challenging. However, maintaining ongoing budget oversight throughout the design phase enables effective and transparent management of economic considerations. This practice facilitates the exploration of additional project options or the incorporation of essential enhancements in collaboration with the client, leading to swift and beneficial outcomes. Our suite of tools and your Personal Dashboard allow you to consistently track your budget, providing the flexibility to make adjustments as needed and optimise your positioning at any juncture.
JOIN GIBAM COMPOSIT
Video Tutorials for Learning Purposes
By learning how to use our tools and navigate your Personal Dashboard, you will always have access to the answers to your questions, whenever you need them. Within the training section of our website, a comprehensive array of tutorials is organised by product line. Alongside resources focused on product lines, you'll also find themed content relating to the design and order placement processes. Fresh content is added on a monthly basis. In addition, our Customer Care team is ready to assist you at every phase of your journey, spanning from design considerations all the way through to the purchase phase.
WATCH ALL TUTORIALS
I've signed up. What happens next?
Once you have filled out the Registration form, our team will review and validate your request within a maximum of 24 hours.
You will receive a confirmation e-mail containing information about your profile and sales terms.
Navigate to your Personal Dashboard: view item prices and start using our design and ordering tools.
Our team will be in touch to schedule a day and time for your welcome call.
You will receive a ToolBox containing catalogues and a sample book of our standard colours and materials.
Want to Know More About Gibam's Product Ranges?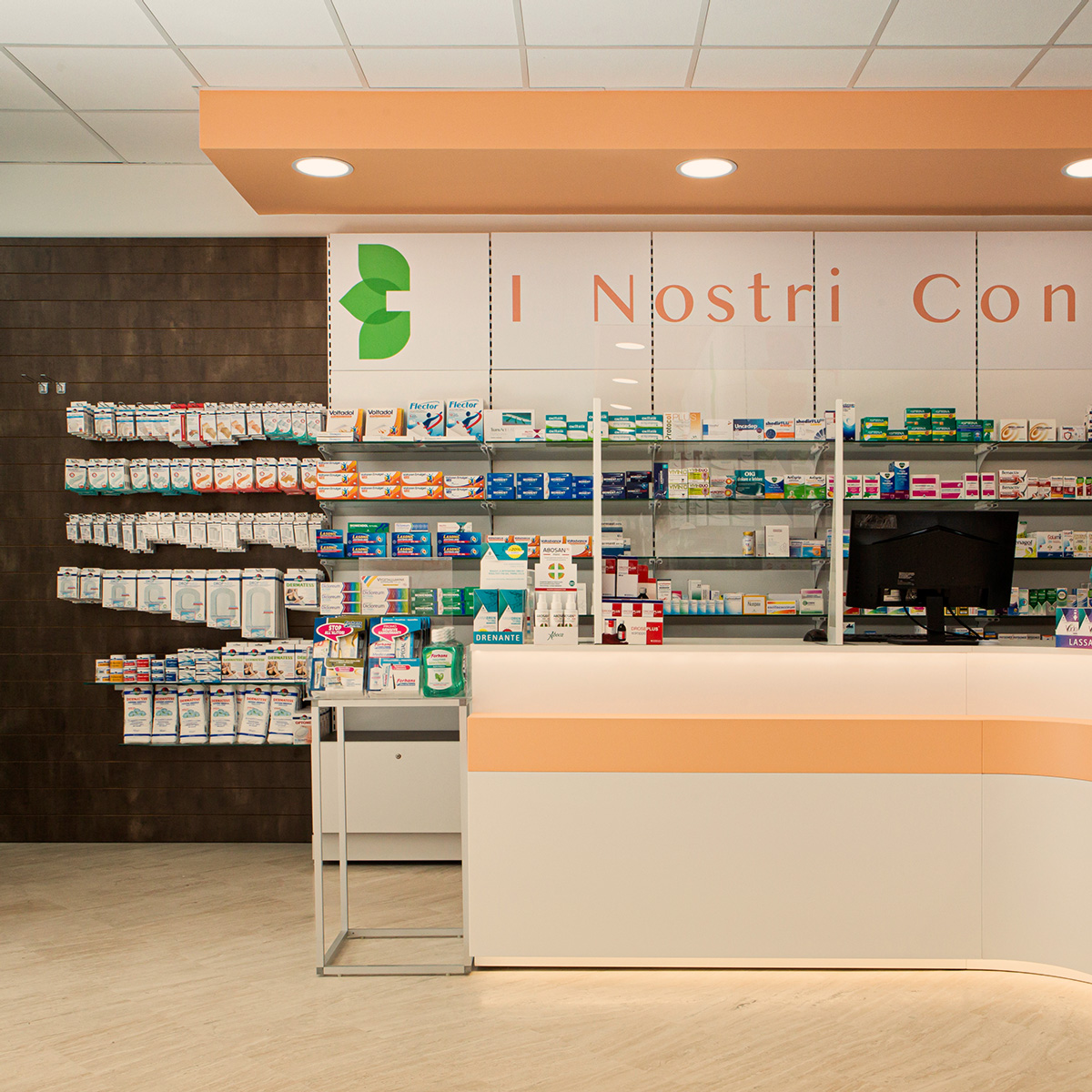 Furniture Lines for Retail
For half a century, we've collaborated with retailers, design experts, and shopfitting professionals. Our partnerships help designers and clients to reach crucial goals and planned outcomes, ultimately elevating brands on a global scale. We've created over twenty modular furniture collections designed for both food and non-food sectors in the shopfitting industry. These are available to professionals and interior designers in the field.
VISIT THE GIBAM RETAIL WEBSITE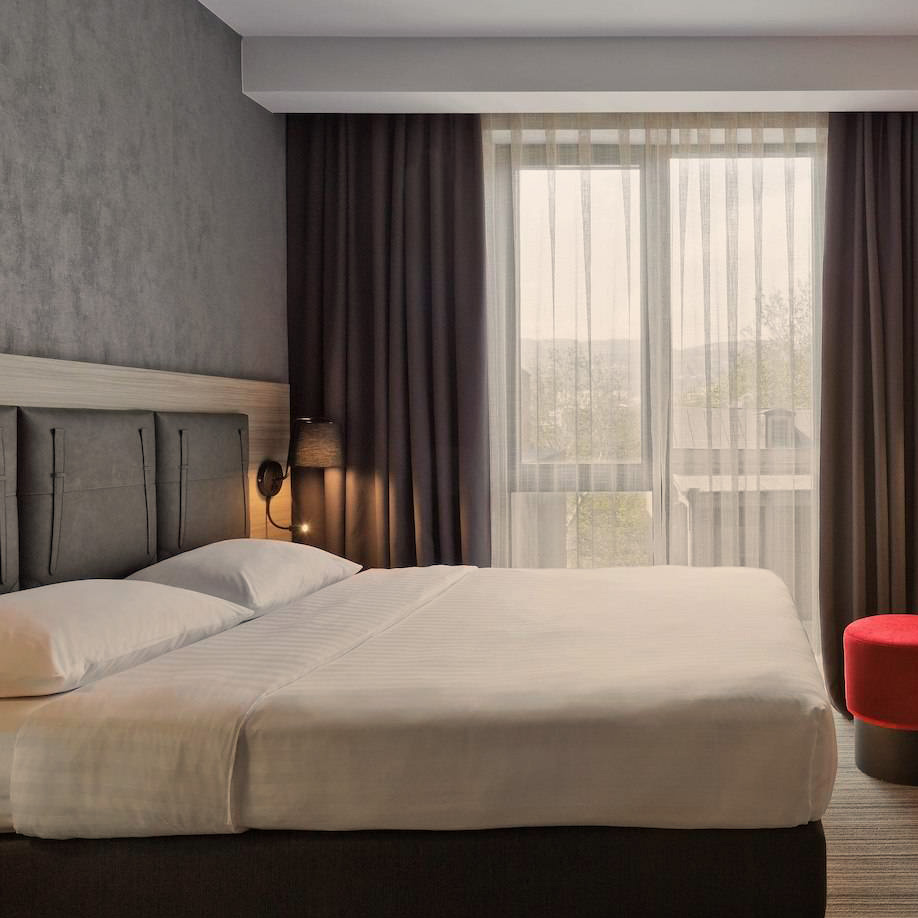 Furniture Lines for Hospitality
Within the realm of hospitality, our objective is to enrich the guest experience through unique engagement possibilities. Our focus lies in crafting intricate projects that seamlessly blend style, technology, and comfort, all while adhering to time and budget constraints. We've designed XX modular furniture collections catered specifically to furnishing hotels, bed and breakfasts, and guest houses.
VISIT THE GIBAM HOSPITALITY WEBSITE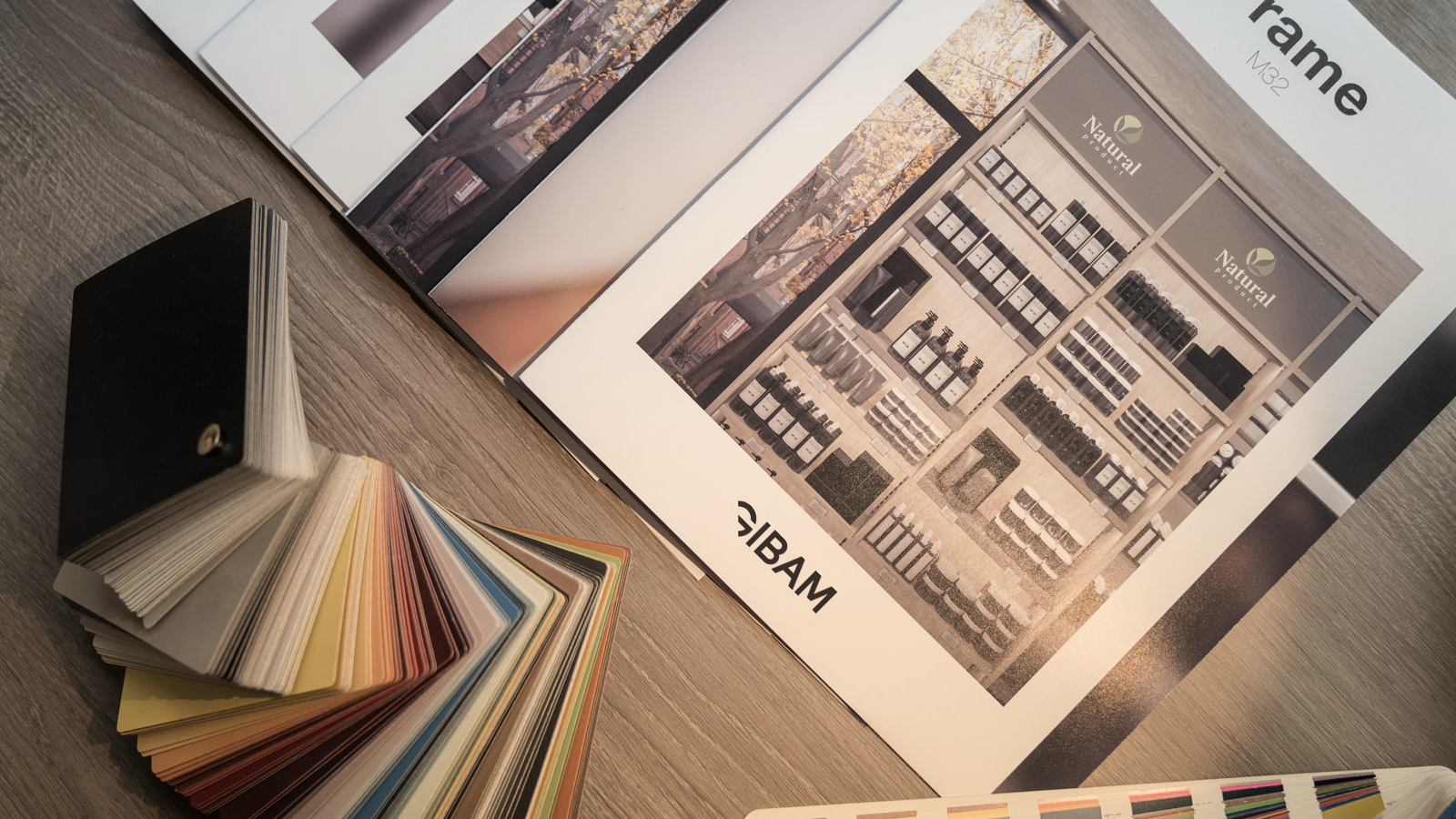 The ToolBox
Sign up for access to our ToolBox, a repository comprising technical product line catalogues, a material and colour chart, and a compilation of our prime achievements.
JOIN GIBAM COMPOSIT