SAFER™ ANTIMICROBIAL SCREENS
Protection and safety from any contagion in public spaces
The product line given by Gibamcomposit® offers a complete range of solutions which represent, in this delicate phase, an important protection for all staff members who are in contact with the public. Spacing screens and antimicrobial sneeze-guard dividers to be placed on counters and desks. Column dispenser of hand sanitizing gel, with or without automatic dispensing. Adhesives and window stickers, for the Coronavirus emergency (Covid-19), for shops and public places, with anti-contagion instructions. SAFER ™ offers a complete range of dedicated solutions for pharmacies, tobacconists, banks, offices, supermarkets, groceries, shops, bars, restaurants, hotels and businesses open to the public.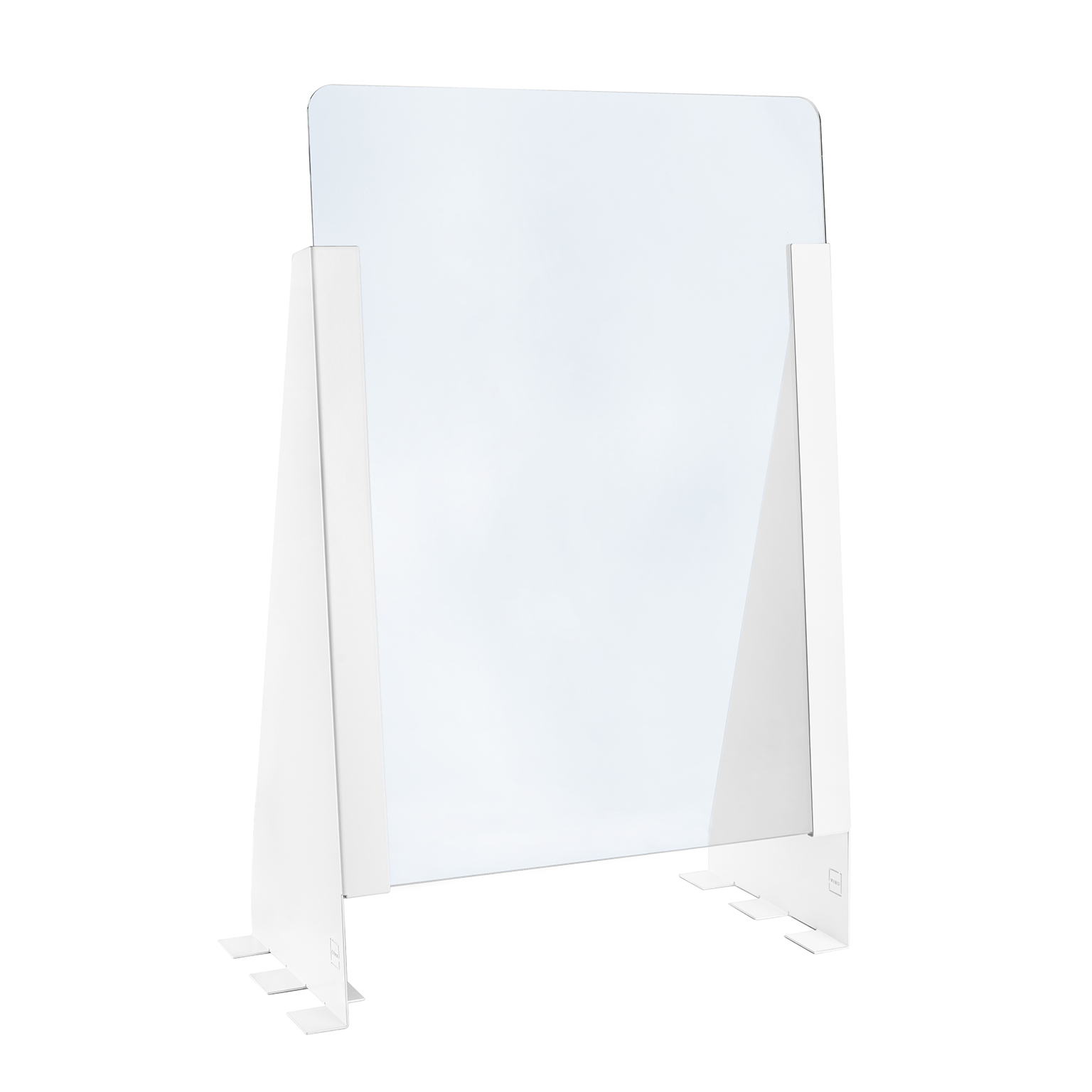 A_SAFER
from € 68,00
The best spacer screen, sneeze guard or cough protection screen for counter desks, service counters, pharmacies, tobacconists, petrol stations and shops of any kind. Made of Plexiglass and epoxy powder painted steel, stable and robust, it is available in 3 widths (60 cm, 67 cm and 80 cm) and 3 colors (white, gray and black). It allows the easy conveyance of money and goods in security (the front screen is adjustable in height, for the passage of goods, from 12.5 to 22.5 cm). Alignable in sequence, it can create a safe continuous barrier.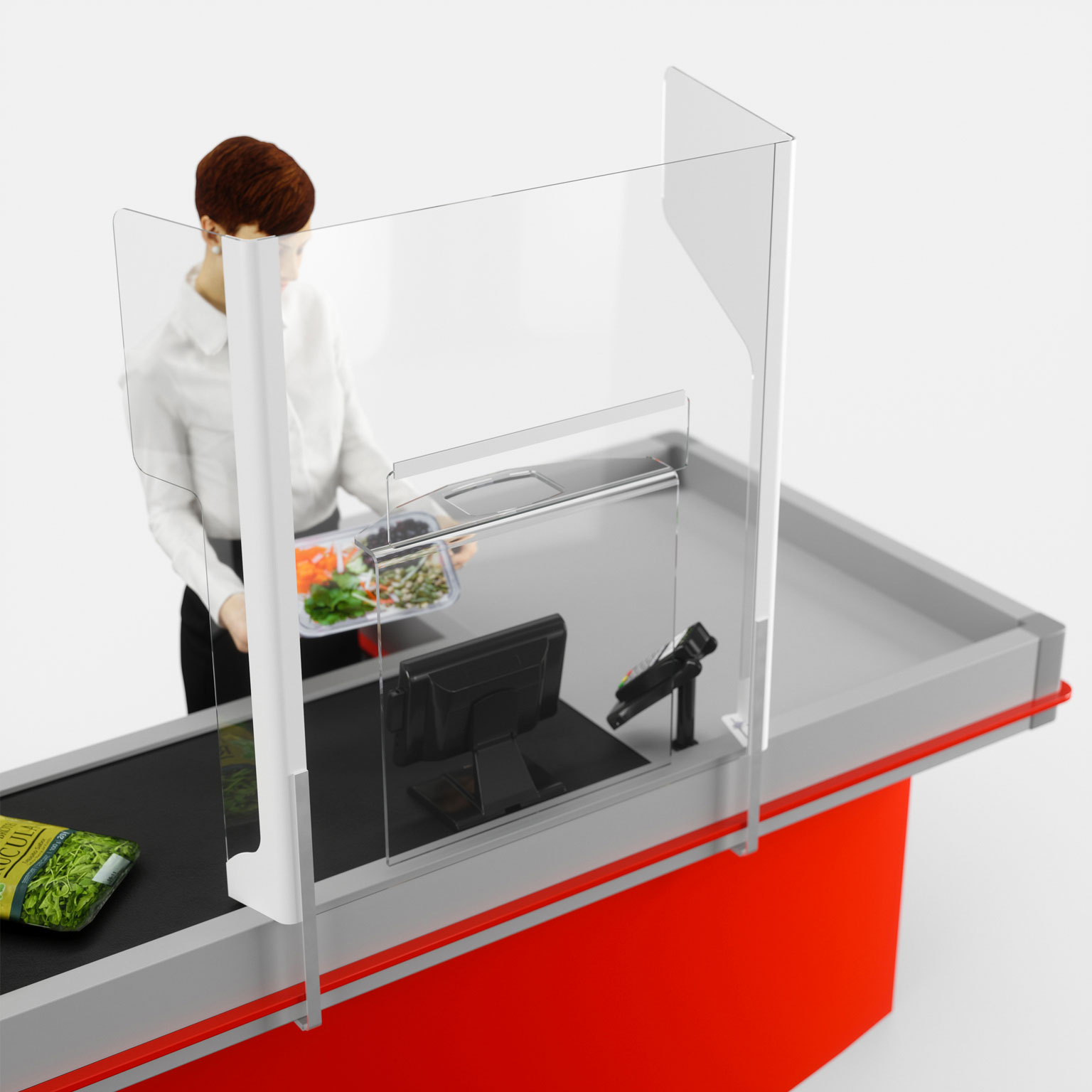 V_SAFER
from € 299,20
It is suitable for any model of cash counter in supermarkets, hypermarkets, discount stores and convenience stores. Thanks to its fixing clamp, adjustable in height and depth, it embraces the front edge of any counter. Made of steel, painted with epoxy powders, and Plexiglass, it provides ample protection and safety, front and side, to the cash operator from the risk of contagion, while allowing the easy flow and conveyance of goods, even when bulky, and POS or cash payment transactions.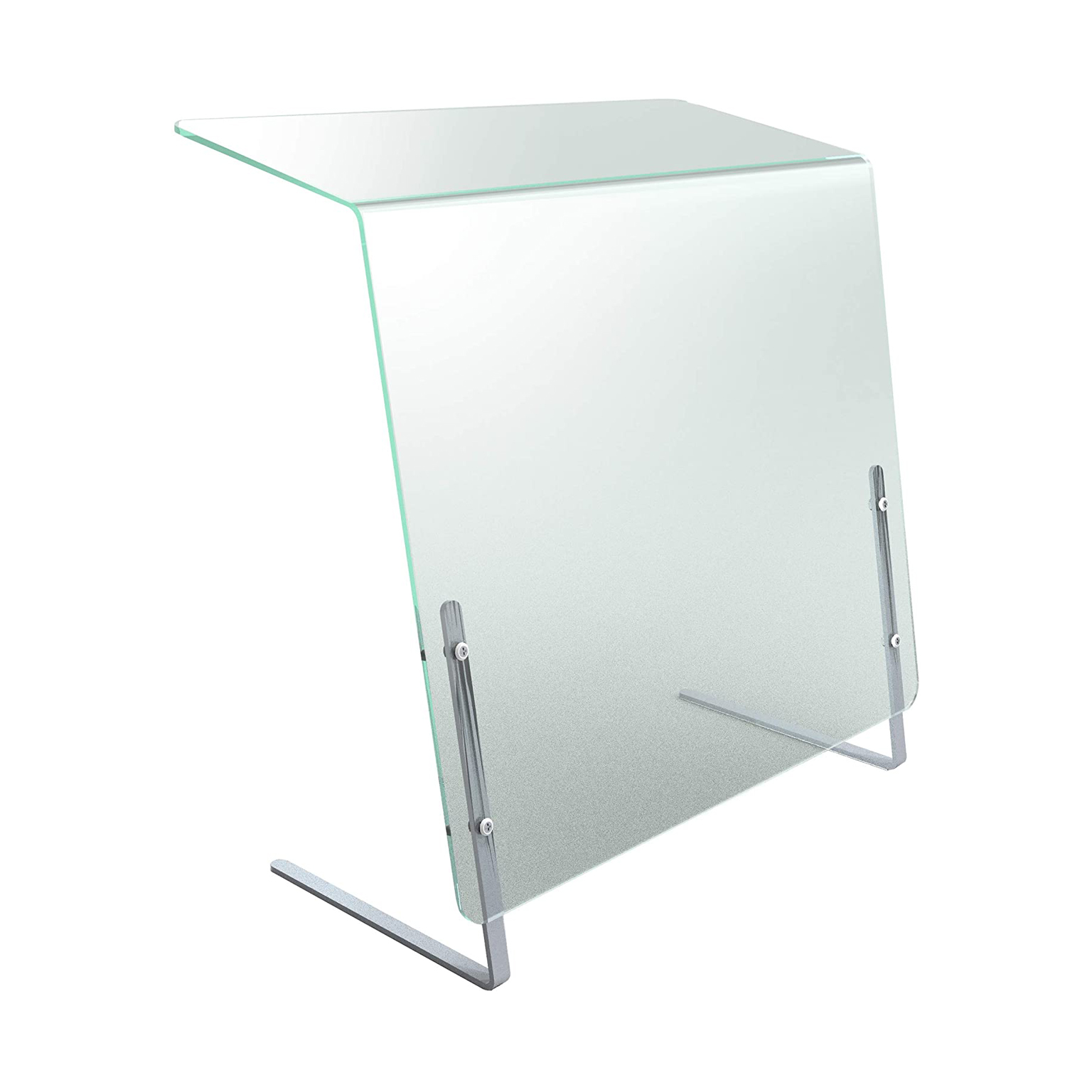 M_SAFER
from € 82,73
Visually light and elegant, yet stable and robust, thanks to its 6 mm thick press-folded steel feet, it is the plexiglass screen, sneeze- and cough guard more suitable for the protection of office workers who sit at a desk. Its folded upper wing allows complete protection even in the case of standing customers. Modulars, more devices can be aligned and constitute a single continuous barrier. It is equipped with accessory barriers for side protection as well.